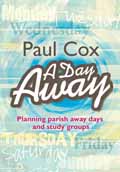 Problem-solving and decision-taking in a church setting cannot be assumed to be the role of the priest or minister.

One way of sharing such responsibilities is to get together and discuss them within structured meetings or preferably during a day away.

This book gives practical help in planning these days and provides guidance in tackling such issues as: Visioning, Vacancy, Finances and Welcoming.