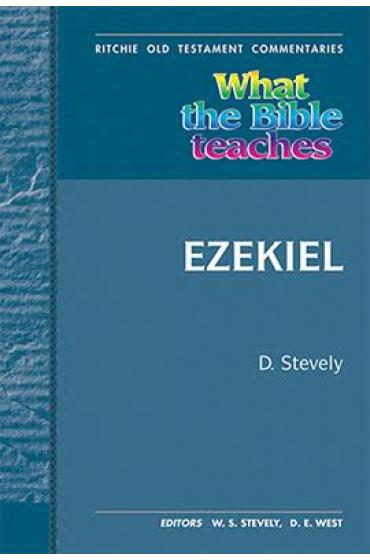 Part of the What the Bible Teaches Ritchie Old Testament Series, and a companion to the series on the New Testament, which was widely appreciated and provided a much needed resource for the Bible student interested in a clear and concise exposition of the Scripture.

This commentary on Ezekiel will prove to be helpful, practical and challenging to the believer who is interested to learn of God's ways in the Old Testament.

David Stevely was born into a Christian family in Ayrshire Scotland. Baptised and received into assembly fellowship as a teenager in Saltcoats, Ayrshire. Trained as an accountant and worked in Scotland, the Midlands of England and Switzerland enjoying assembly fellowship in each place. Returning to the UK he has again been in assembly fellowship in High Wycombe and Southampton. In these places he also has carried responsibility as an overseer. He has been active in preaching and teaching mainly throughout the UK but has also been used overseas.