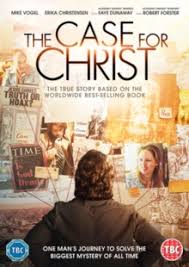 Based on the bestselling book of the same name, The Case for Christ tells the story of Lee Strobel's search for the truth. Starring Mike Vogel, Erika Christensen, Faye Dunaway, and Robert Forster, the films is a thrilling race for meaning, and the perfect movie for families and Church groups.

It's the perfect film for anyone who has questions about Christianity.

Do you believe the Case for Christ?