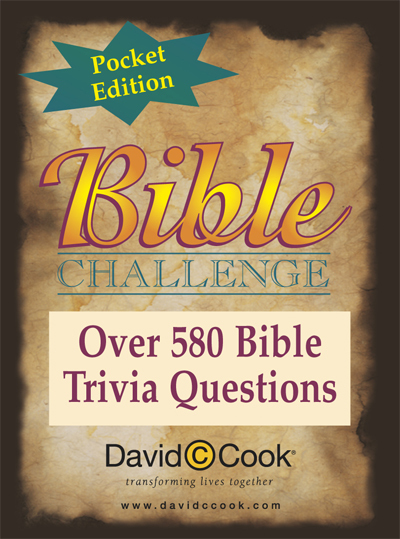 Based on the exciting BIBLE CHALLENGE family board game, this pocket edition helps families and church groups learn more about the Bible while they have fun playing. Ages 12 and up.
Designed to Increase your Bible Knowledge, this set contains a total of over 580 trivia questions from the following Bible categories: New Testament Characters, Old Testament Characters,Objects and Events, Places, Numbers and General.
A perfect additions to popular trivia board games, or for anytime, anywhere pocket fun.